HUAWEI LUNA2000 Backup Box 3-phase / HUAWEI backup box-b0 1-phase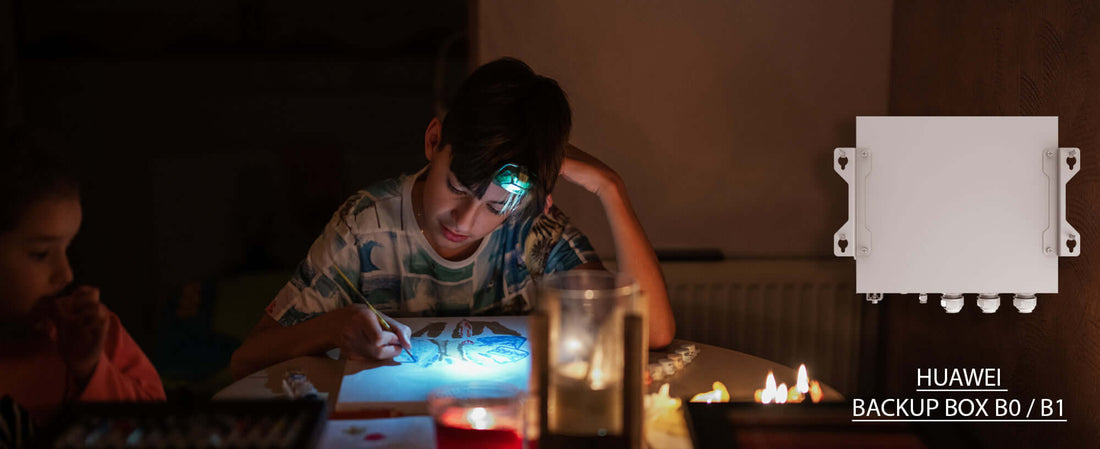 Benefit from the experience gained since the market launch of the HUAWEI LUNA2000 backup box 3-phase and HUAWEI backup box-b0 1-phase Upgrades for your solar system. Proven reliability delivers Backup Box Huawei - always and everywhere.
Backup Box Huawei - 1 year on the market
A year has now passed since Huawei launched its new Backup Box Huawei Systems HUAWEI LUNA2000 backup box 3-phase as well as the HUAWEI backup box-b0 launched and such Huawei backup power Made solutions affordable for everyone. Since then a lot has happened. Countless users have enjoyed the increased performance of their PV systems and can report about it. What benefit do buyers get from a built-in HUAWEI backup box-b0 had, which problems occurred and how they were solved, we want to answer here.

What does Huawei promise users of Backup Box Huawei?
Huawei promises one with its backup box systems Huawei backup power solution for Huawei Luna2000 3-phase storage systems and Huawei Sun2000 series of inverters, as well as other Huawei solar systems. A 1-phase AC output supplies all devices with a mains voltage of 220 volts. The backup box should be protected against the effects of weather and moisture with protection class IP65. Switching to emergency power mode and back should be fully automatic. The manufacturer describes it as extremely low-maintenance. The commissioning is also advertised as very easy. The domestic system is to be supplied with up to 3 kilowatt hours.
That's what the advertising for them sounds like Huawei LUNA2000 Backup Box 3-phase and the B0 box is very tempting at first. But what does the actual user experience look like? could the Huawei backup power Solution concretely convince?
What does the reality really look like after a year on the market? Huawei backup box experience
The commissioning, which was advertised as easy to understand, was not as easy as expected at the market launch. A number of users had temporary problems, their Huawei LUNA2000 Backup Box 3-phaseto put into operation. At first there was simply a lack of empirical values. Fortunately, there are now a number of videos with tutorials on how to deal with problems that arise. Concerns that systems upgraded in this way could not be accepted by the network operator have also been dispelled in the meantime. With the low price, Huawei is participating Huawei LUNA2000 Backup Box 3-phaseen a cheap alternative to the expensive previous stand-alone systems to provide an emergency power solution in the event of a power failure power failures to be able to use. The opinion of the users has been consistently positive so far. Even initial problems could be solved quickly. With up to 3 kilowatt hours, they were able to supply all the necessary devices with electricity at any moment. The promised automatic switching worked in all of the situations described.
Experienced users give tips in various forums - Huawei backup box experience
Anyone with unfiltered tips and opinions on the Backup Box Huawei will find what they are looking for in various photovoltaic forums. Benefit from the more than one year of experience of other users and get even more power from your home PV system with a Huawei LUNA2000 Backup Box 3-phase or a B0 for 1-phase inverters! Many worries and misunderstandings can be cleared up before the purchase. On the website photovoltaicforum.com will discuss the pros and cons as well as the added value of solar systems HUAWEI LUNA2000 backup box 3-phase or HUAWEI backup box-b0 systems discussed in detail. Here it goes directly to the discussion with Huawei Backup Box experiences, tips and tricks for your new backup system from Huawei.
Huawei products that you may like
More about Huawei Fusionsolar products
With our newsletter you will receive many inexpensive articles every week.