Huawei Sun2000-450W-P -- A power pack for optimizing the performance of your PV system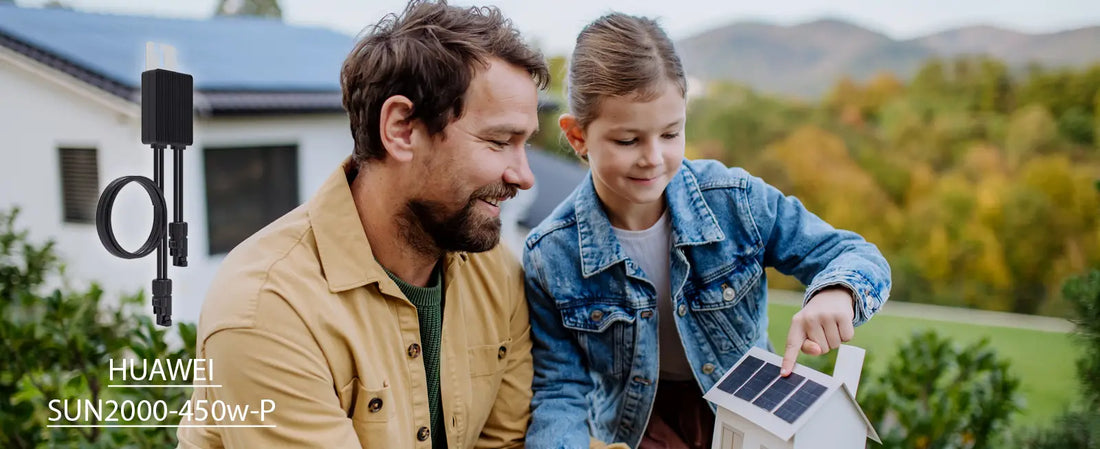 Something is happening on the solar market. If you own a PV system or plan to produce your own electricity with the help of a solar system, you've come to the right place Photovoltaic optimizern no longer over. Huawei has with its Huawei Sun2000-450w-p Solar Optimizer Huawei performance optimizer of the extra class on the market.
But what is the optimizer from Huawei? What can he do and what is his advantage?
What are the advantages of using a Huawei Optimizer?

The Huawei Sun2000-450w p was developed by Huawei to get the most out of your PV system. Individual solar modules can be equipped with this cost-effective variant and thus bring even more yield in electricity production. Overheating of the modules equipped in this way is prevented with the use of a Huawei performance optimizer prevented. There can no longer be any accumulation of energy. A more constant power production with a yield increase of up to 25% make the Photovoltaic optimizer to one of the solutions for good Huawei shadow management. The integrated emergency stop function ensures greater safety when operating the solar system. It automatically detects when a module heats up and threatens to overheat. It simply removes the affected solar module from the circuit and thus guarantees trouble-free continued production of the rest of the system. This automatic switch-off prevents major damage and failures.

What is Huawei's optimizer?

In Huawei Sun2000-450w p are a cost-effective way of getting even more yield out of your solar system. Due to its low price, coupled with its great benefit, the purchase is definitely worth it! The little helpers are connected to the individual shaded modules and thus ensure an optimal flow of energy. No more harmful heating caused by a disrupted flow of energy. Equipped with protection class IP65, they are protected against all kinds of weather conditions and extreme temperatures. The nominal input power is 450 watts. The operating voltage range covers a range of 8-80 volts. The absolute maximum input voltage is 80 volts and they are subject to overvoltage category II.
built-in Photovoltaic optimizer ensure that solar collectors connected in series can no longer be negatively influenced by shaded modules. A cost-effective and simple performance optimization of your PV system. With a weight of just 550 g and extremely small dimensions of just 71 x 131 x 25 mm and a 1,20 m long connection cable, the Huawei Sun2000-450w p maximum flexibility and can be guaranteed to be connected to any solar module. An easy-to-install upgrade for more efficient use of solar energy.

Huawei Sun2000-450w-p optimizer - which inverters are compatible?
The Huawei Optimizer can be used very variably. For example, they are compatible with Huawei Sun2000 inverter series. The following models are capable of using that Huawei Sun2000-450w p work together to produce even more yield:

Sun2000-2/3/3.68/4/4.6/5/6 KTL-L1
Sun2000-3/4/5/6/8/10 KTL-M1
Sun2000-12/15/17/20 KTL-M2
Sun2000-30/36/40 KTL-M3

Optimizer App Huawei - the smart support for optimizing the performance of solar systems
As a smart support to the Photovoltaic optimizern there are Optimizer App Huawei. It helps to generate even more power. The combination of one Huawei Optimizer and the Optimizer App Huawei offers an innovative revolution in the PV optimization. With the app, the user can make settings, optimize the system through other controls, the work of Huawei performance optimizer monitor and watch how the Huawei Optimizer does its work on each individual module. This control and monitoring option offers the user completely new insights into the production of his own electricity.
Huawei products that you may like
More about Huawei Fusionsolar products
With our newsletter you will receive many inexpensive articles every week.